Welcome to the CCCNZ Youth website - a one-stop for information to help you to be more effective in your mandate to lead and disciple young people. Here you will find a description of the services we offer including coaching, training and consultancy. There is also information on events we are running and resources to make your task easier, as well as a blog to inform and inspire.

Contact me (see below) if I can assist you in any way.

- Murray Brown (Youth Enabler)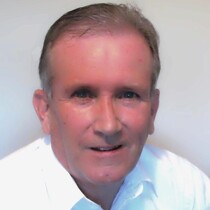 Responding to Acts of Hate
In the wake of the recent Christchurch terror attacks on two mosques, we've prepared an outline to help you reflect on how best to respond to these events in your youth ministry.

In addition to events listed on our Events page, listed below are a number of coming events that CCCNZ Youth are involved in or recommend. All of these are listed below:

Summer School of Youth Ministry: January 2020 - exact date and venue to be confirmed.

The following churches are seeking to employ a youth pastor. Contact them for more details.

Our most recent blog posts