Welcome to the CCCNZ Youth website - a one-stop for information to help you to be more effective in your mandate to lead and disciple young people. Here you will find a description of the services we offer including coaching, training and consultancy. There is also information on events we are running and resources to make your task easier, as well as a blog to inform and inspire.

Contact me (see below) if I can assist you in any way.

- Murray Brown (Youth Enabler)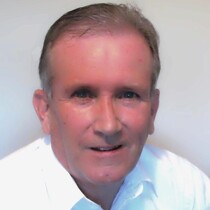 In addition to events listed on our Events page, listed below are a number of coming events that CCCNZ Youth are involved in or recommend. All of these are listed below:

re:Gen Leadership Training Day: Interdenominational event. 10.00am-4.30pm at Calvin Community church in Gore. Includes workshops led by Murray Brown. Cost $20.

Summer School of Youth Ministry: January 2020 - exact date and venue to be confirmed.

The following churches are seeking to employ a youth pastor. Contact them for more details.

Our most recent blog posts